Dashing Dishes started operations in August 2005 and has since served over 30,000 families in Calgary and the surrounding communities of Cochrane, Okotoks, Chestermere and Airdrie. Dashing Dishes prides itself in offering excellent value to its customers and was awarded the Bennett Jones Emerging Enterprise of the Year in October 2006.
---
THE OWNERS
Dashing Dishes is owned by Brad and Nydia, born-and-raised Calgarians who have seen the city's pace become more and more hectic over the years.
As an active couple with three young (and busy!) kids, they are always looking for healthy, delicious and easy-to-prepare meal ideas. The less time they spend meal planning, the more time they can spend gardening, hiking, camping and generally enjoying life!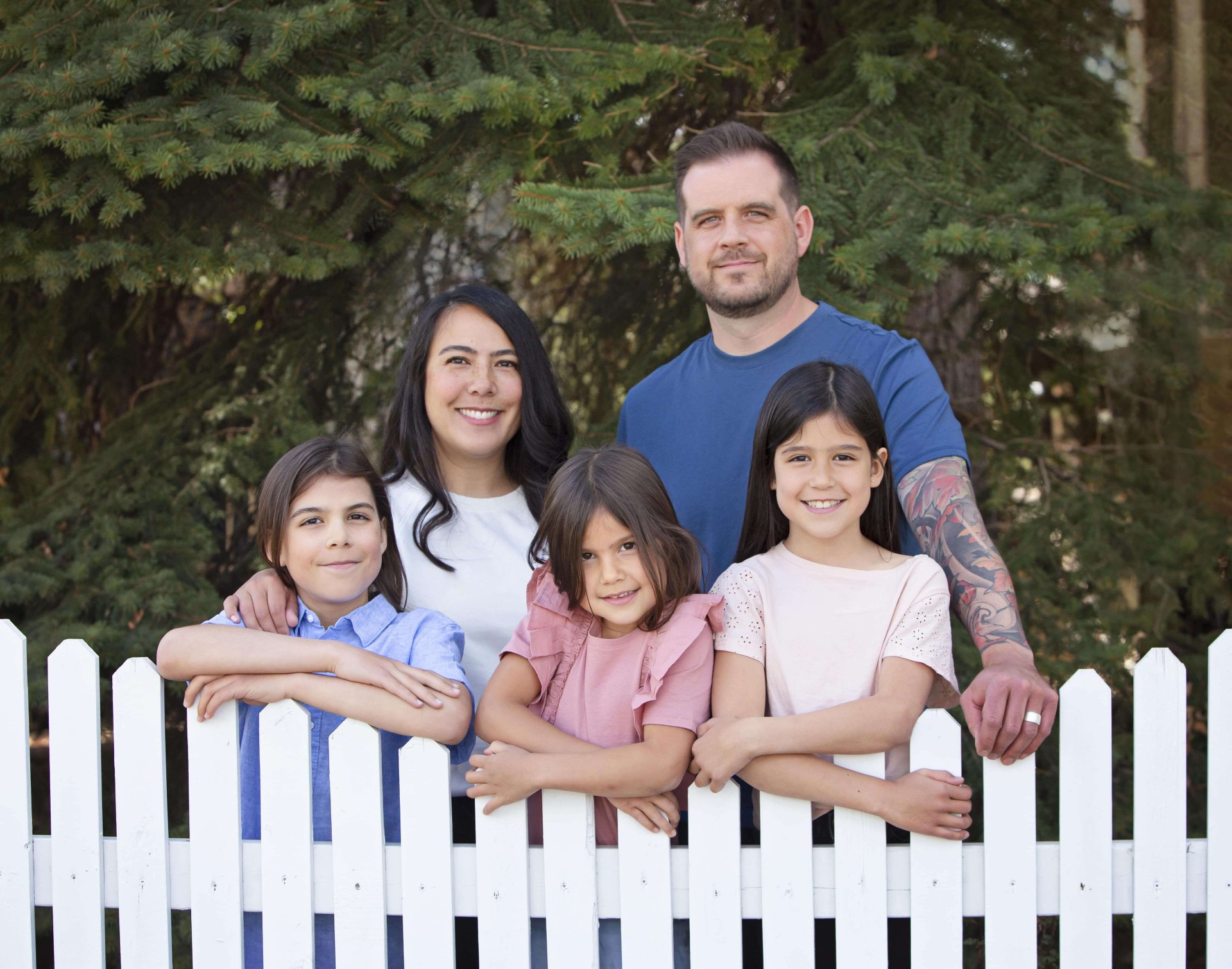 THE EXPERT
Deanne Wiseman is a born-and-raised Calgarian, Registered Dietitian (RD), and Certified Holistic Nutritionist (CHN). She has over seven years' experience educating and advocating for healthy nutrition and lifestyles for all ages. As a mother with a growing family, coming together for meals is extremely important to Deanne. She has a first-hand understanding of the challenges to getting quick, tasty, yet nutritious meals on the table.
Besides playing outdoors with her two young daughters, Deanne loves family hikes and camping trips, practicing yoga, and baking a fresh loaf of homemade sourdough bread.
Deanne is part of the Dashing Dishes family! She reviews our menu every month to ensure our recipes are nutritious and delicious. Check out her Nutrition Tips and Tricks! For consultations, collaborations or presentation/nutrition talk inquiries with your organization, please contact her.